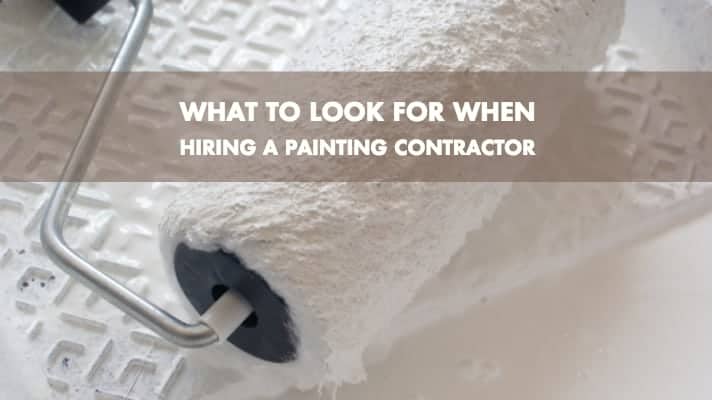 Hiring a painting contractor can be a confusing situation for most first time customers. If you don't know anyone who has employed one before, you might not be sure where to start. When hiring a contractor that is going to be working in your home, it is important to follow several steps. Here are five helpful tips and things to look for when going through the process of hiring a painting contractor.
Experience
Hiring a contractor who has a lot of experience is always the best route to take. Painting contractors who have more experience are generally better at their jobs due to all of the past projects they have worked on, or been involved with, before. It's a great idea to ask for before and after pictures of projects they have completed so you can see their quality of work for yourself.
Knowledge
It is necessary to hire a contractor who has tremendous knowledge in the painting industry. You want to be able to ask your contractor as many questions as you can think of and have them respond with an accurate answer every single time. With this knowledge should come an element of trust between you and the contractor. You should feel comfortable with them having the correct and acceptable expertise to paint your home, business, etc. It is also vital that they know the paint and materials that they are using as it is important that they match your wants and needs as a customer.
Research
It is essential to not only read references from previous customers but to follow up with them if you can. Ask the contractor you are looking to hire if they can give you the contact information of their previous clients so you can ask them some questions. Having this follow up with previous customers can give you a better insight into how the painter you want to hire has worked in the past. It's always best to get the honest opinion straight from the person who wrote the review. This allows you the opportunity to speak directly with a previous customer and ask them all the questions you want. You should also know the materials the company uses and the exact paint names and color codes. You should never trust someone saying that they use, "premium paints."
Materials Used
Make sure you ask your contractor what materials they use. Research these materials on your own to see if they are the best fit for you and your home. While some companies might think the products they use are the best, those products may not be the best for you so make sure you know that ahead of time. If they are open to using the materials you wish to use, make sure to have a list of those materials for them to make the process as easy as possible.
Cost
Cost is something that will ultimately be the deciding factor in deciding which painting contractor you are going to hire. Make sure to discuss price and budgets beforehand to avoid possibly wasting your time or the time of the contractor. See if you can get a formal estimate completed so you have all of the costs in writing so that nothing will be a surprise at the end of the job. Along with cost, you should also make sure to ask how long the project will take so you can plan your life around that time frame accordingly. Also, especially with outside painting, remember that there can be things that pop up that might slow or speed the process down or up.