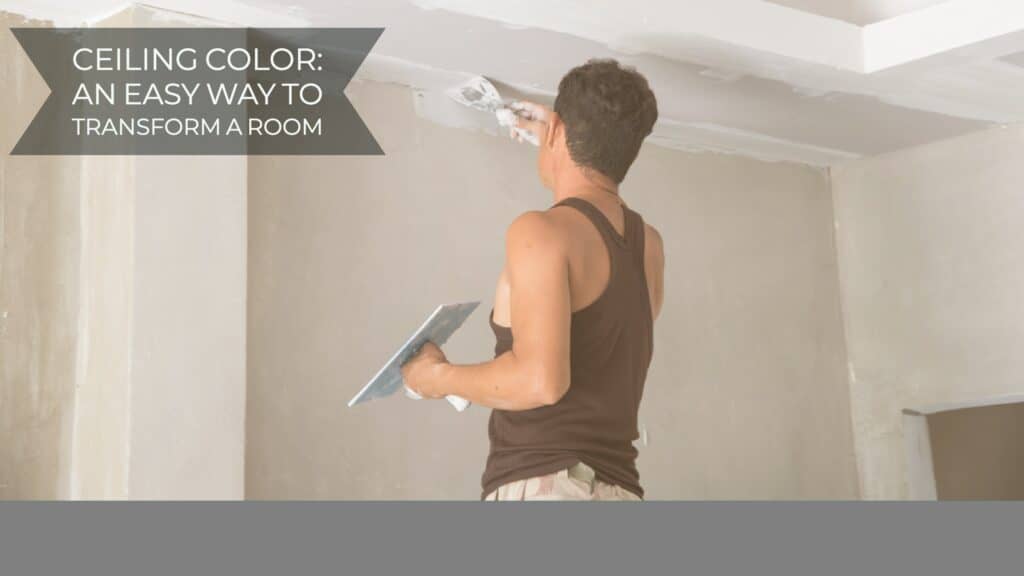 "A brush of kindness can paint a smile on a face." -Robert M. Hensen. And a stroke of paint can transform a room. Especially your home's ceilings. Your ceiling represents one-sixth of the space in an area, but all too often the paint color gets overlooked. Acting as a large piece of real estate, your ceiling deserves a conscious design choice. Whether you're renovating on a budget, expanding room size or making a dramatic statement, painting your ceiling is an easy way to transform any room.
Ceilings Painted White
Let's start with the basics. Most ceilings are commonly painted white but not just for the sake of convenience. The color white tricks the eye and alters our perceptions of room dimensions. Interior designers use this tidbit when bringing space to a cramped room. When ceilings are painted white, they appear higher and brighter than they are. To create a more polished, airy and more open space, consider painting the walls white, too.
Next Step: Light Colors
OK, maybe all-white ceilings and walls aren't your thing, but you're not quite ready for a drastic color change. Consider painting with light colors such as gray, taupe, beige or even pale yellow. Using light colors adds a tint of color and similarly reflects light that ceilings painted white do. You'll also be able to enhance the size of the room. Painting both your walls and ceilings the same color creates an endless plane of color which is both pleasing to the eye, and it creates a rich and full atmosphere which completes any room.
Multi-colored Room
While painting your ceiling white may maximize your space, it is a safe choice and you may be missing an opportunity to jazz up your room. Add character by painting ceilings a different, or contrasting, color than that of your walls. If you're looking to make a strong design statement, think about painting your walls white with a brightly colored ceiling.
A general rule of thumb: a room will feel higher when ceilings are painted a lighter color than those of the walls. Some choose to paint ceilings darker than the color of the walls which can invoke a more cozy and intimate mood. This design choice works best for ceilings higher than nine feet tall to avoid the sense that the room is closing in and for quarters such as bathrooms or bedrooms to instill a more relaxing, soothing mood.
Painting Stripes
So you want to do something drastic? Go bold and add visual interest to any room by painting designs like stripes. If you want to make your space feel taller, paint vertical stripes. If you want your room to feel longer, use horizontal paint strokes. Paint designs and colors not only showcase character but can be strategically used to disguise unattractive items (think heating or AC vents) or divert attention from such eyesores.