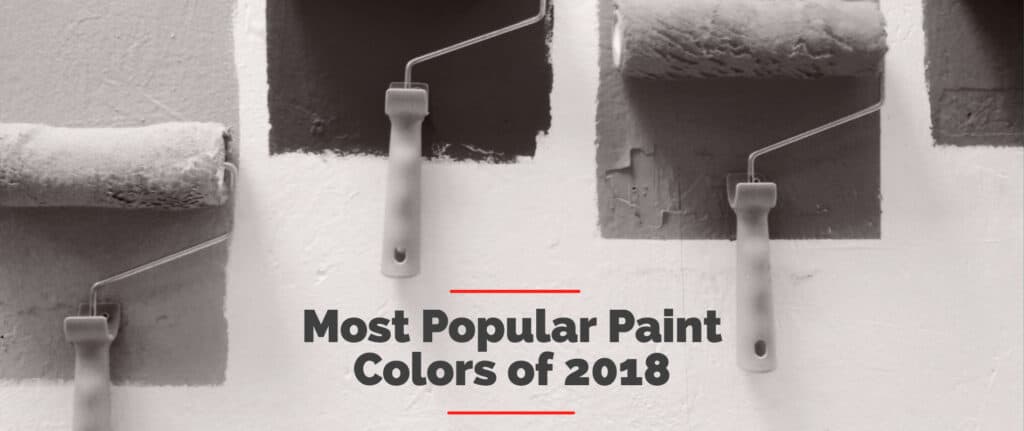 Have you been thinking about repainting parts of your home but you aren't sure what colors are trendy right now? Whether you're looking to repaint your house for an upgrade or potential buyers, look no further as we have some of the most popular paint colors of right now here for you to fall in love with.
Greys
Did you know that grey is the new beige? Similar to neutral tones, such as beige, grey colors allow you to go with just about any other color when decorating the rooms in your home. Greys also give a very clean and fresh look to any of the rooms in your home. The most trendy colors to decorate with alongside grey tones are pastel pinks, blues, greens, yellows, and white. All of these colors will help give your home an immaculate and modern look.
Blue/Greens
Blue and green tones are extremely popular right now, especially alongside other colors such as grey and white. Lighter and pastel colors are in style and work exceptionally well with neutral and grey tones. Blue and green tones tend to give your home a more calm and relaxing feel. If you decide to go with a green or blue on your walls, it's recommended that you go with grey or cream colored furniture.
Neutral Tones
Neutral tones are very trendy right now as they don't take away from the other colors used within your home. You can use neutral tones on your walls to allow for more color in your furniture and other home decorating. Neutral tones allow for a more natural look in your home and can allow for many different styles of painting. The most popular neutral tones are light beige, light brown, cream, and white. Make sure to look at the undertones of the neutral color you pick as you want to make sure you like the color this undertone gives off.
If you're looking to repaint, we hope that you find this information to be helpful in your painting adventures.