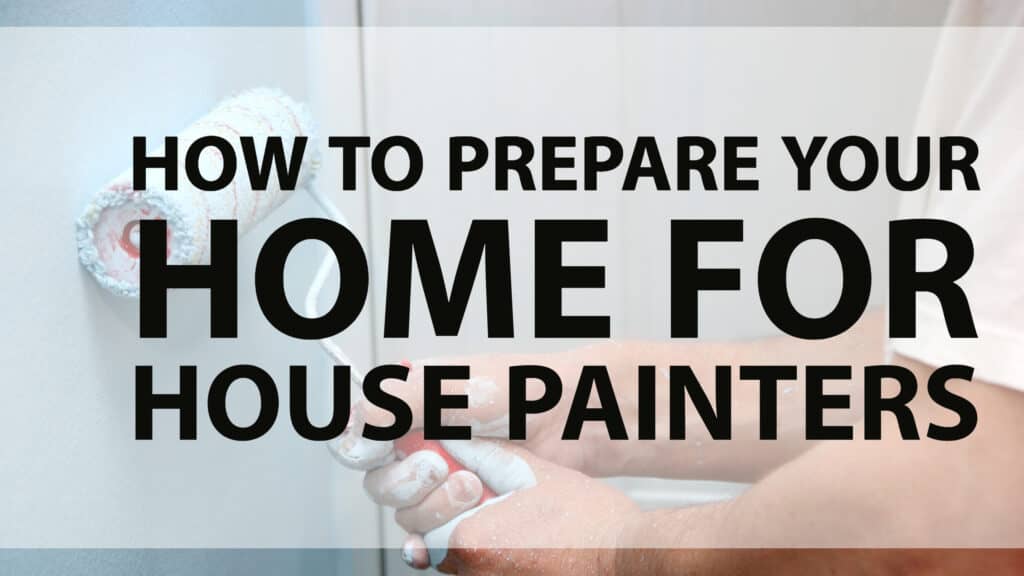 Having professional house painters can seem like a foolproof way to get your interior or exterior painted well with no work on your part. Unfortunately, however, hiring house painters does not mean that you will be able to just to sit back and relax while they are working.
In order to have your home painted as well as possible, you should be doing a few preparatory tasks so that the process goes smoothly. The next time you hire a professional house painter, help them out a little by preparing your home for their service (we promise these steps are a lot easier than painting the house yourself!).
Exterior house painters
Painting the outside of a house is no small feat, which is probably why you're hiring a professional to get it done the right way. To have the best and longest-lasting paint job possible, help your house painter out by checking off these tasks before they arrive:
Pressure Wash Your Home Exterior
The best time to paint a house is when it's freshly cleaned, which means that it's essential to pressure wash the exterior of your home before your painter arrives. If you want the paint to go on smoothly and be long-lasting, pressure washing is the way to go.
Lay Old Towels Over Plants
If you have a home garden or plants near where your painter will be working, it's a good idea to cover them with towels before your painter arrives. Flower beds, gardens, and other vegetation can be damaged or even killed by the chemicals in paint spilling onto them. Take precaution and lay out a few old towels to ensure they will be protected.
With just two simple tasks, you can make sure that your home's exterior is correctly prepared for the painter's arrival.
Interior house painters
Interior home painting puts you at a higher risk for damage to your personal property, which is why it's so important to prepare your house for the painter's arrival adequately. If you don't want to deal with the headache that is damage repair, it's best to be on the defensive before your painter even arrives.
Cover the Floor
Whether you have carpet or hardwood, the last thing you want is for your floor to resemble your freshly painted walls suddenly. Paint-covered flooring–regardless of its type–is a hassle to clean up if there's a spill.
Take a few extra minutes to purchase a drop cloth, newspaper, tarp–or whatever you find–to protect your flooring from paint splatters. A tip for maximum protection is to use masking tape to secure your covering to the floorboards…that way there isn't any part of your floor exposed.
Remove (Or Cover) Furniture
If there's a piece of furniture in the room getting painted that you don't want to be covered in paint, get it out of the area. Sofas, chairs, coffee tables, and all other furniture you might have in your home can be heavy and awkward to move, but moving them is much easier than removing paint from their surfaces.
If you have a piece of furniture that absolutely can't be moved, use some of the leftover covering from your floor to protect your furniture. Just because an item is too large or too heavy to move out of the room doesn't mean that it needs to be at risk for an accidental painting!
These easy tasks are a great way to ensure that your house painting investment is worth your spending and goes as smoothly as possible. While you might be disappointed to have tasks to do after you hired a professional house painter to take care of the painting process, they're a surefire way to keep your professional paint job from going drastically wrong.