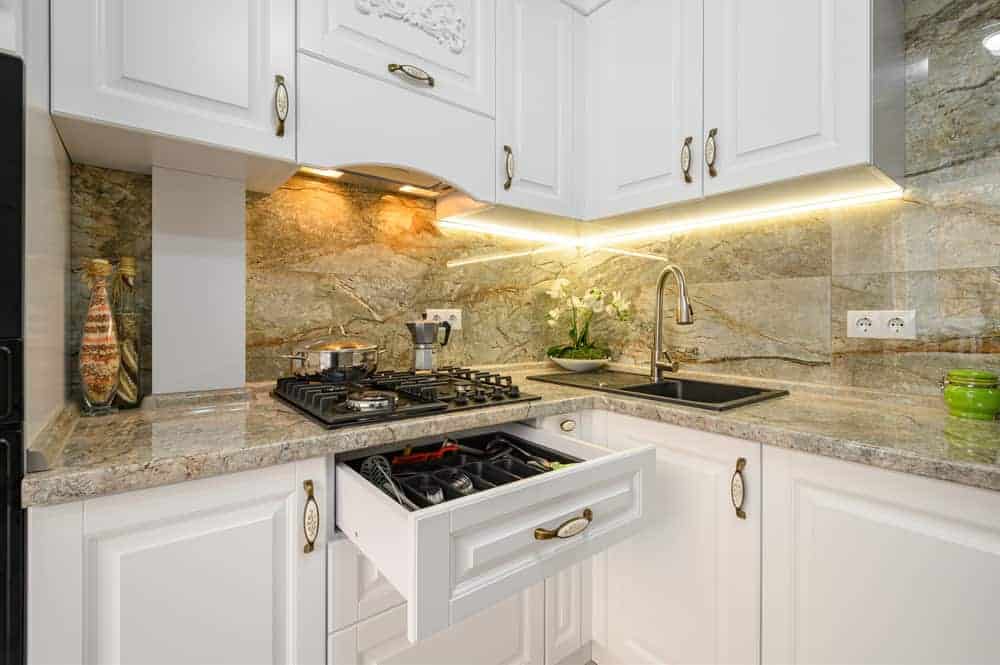 The Look You Want For Your Cabinets
It's the age-old question: do you paint your cabinets or replace them? Will painting your cabinets give you the look you want? We are here to help! Whether you are thinking of replacing all your kitchen cabinets or want to save a few bucks with kitchen cabinet painting for your home, we have years of experience recommending the right solution.
New Look. New Kitchen.
No matter if you decide to install brand new kitchen cabinets or restore your existing ones by using a professional painting company, a new look for your cabinets will give your entire kitchen a refreshed feel. Kitchen countertops can cost a lot and new appliances can be a pain. When it comes to kitchen renovations, cabinets should be the first thing you look to update.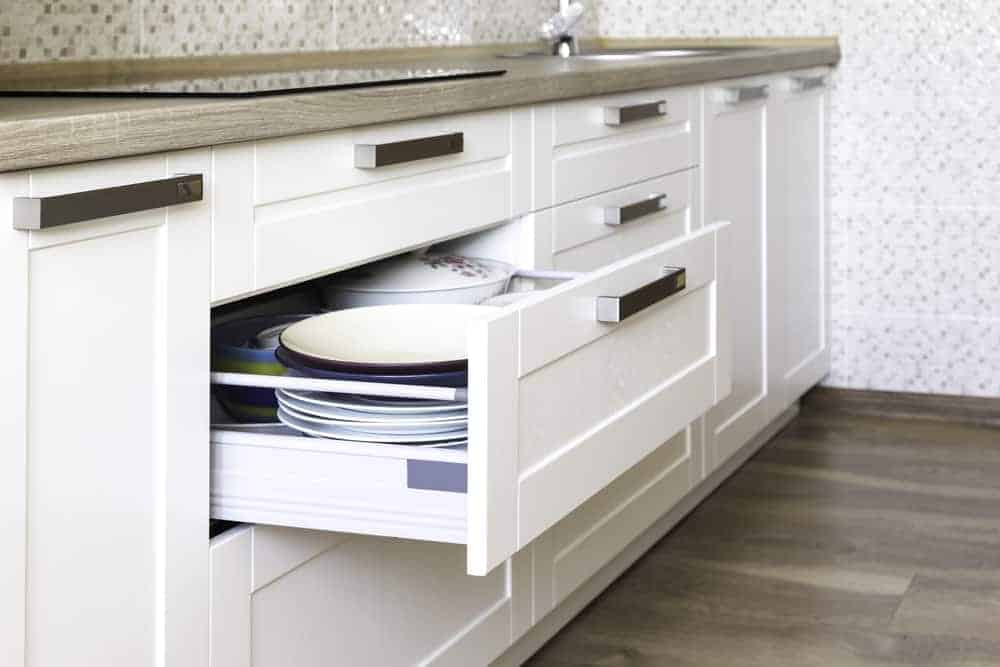 The Cabinet Painting Questions to Ask
There's no singular answer to the question "Does painting my cabinets work?". This can depend on many factors, including what look you desire, the current state of your cabinets, what price you want to pay, and more. Luckily, we have years of experience and have compiled our top things to consider when applying new paint to your cabinets!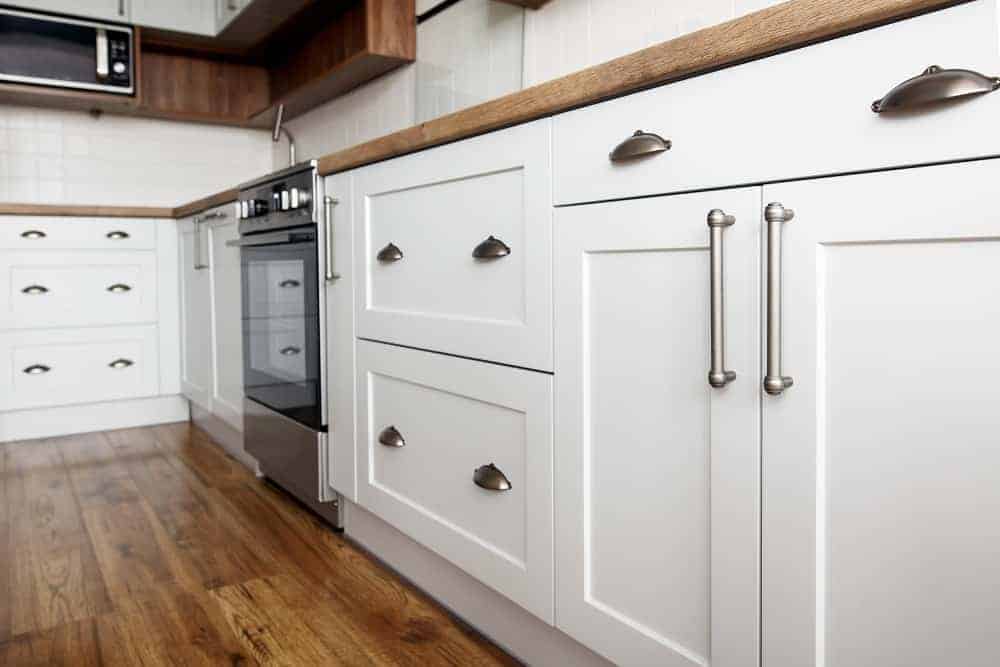 What Are Your Cabinets Made Out Of?
It's all about the materials! Your project can be determined by what your cabinets are made of. If your cabinets are made out of solid wood, it will be a breeze to paint them! If they are made from composite wood, they will need some light sanding and priming before painting. When you consult an expert, your kitchen will get the right treatment so that your paint lasts for years to come.
What is the Paint Finish on Your Cabinets?
You'll need to double-check the finish on your current cabinets. Most stains and finishes can be painted over but it is possible to encounter issues if you go from a painted finish to a stain. Some situations may require sanding (to remove latex paint, for example). We have access to the best materials to get any job done and to get you the look you want!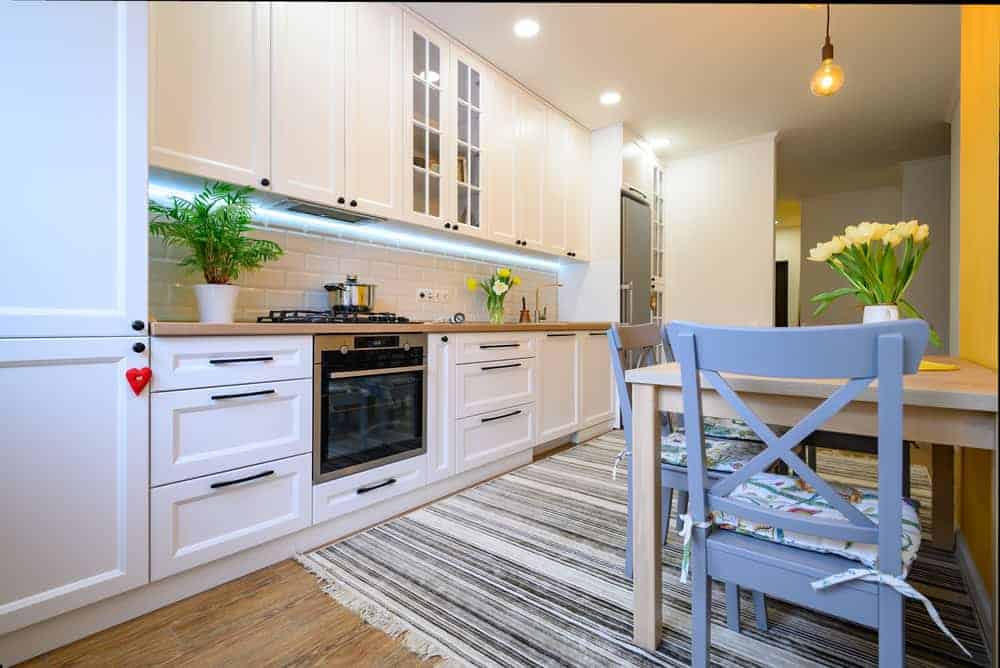 Painted Cabinets and Wood Grain
One of the most common questions we get is "Will I still be able to see my wood grain after painting?". The wood grain look can be a big deal to some people. The answer depends. You will still be able to see the wood grain look of your cabinets after painting. Depending on the paint you choose, however, you may be able to see it more or less.
What Kind of Shape are Your Current Cabinets In?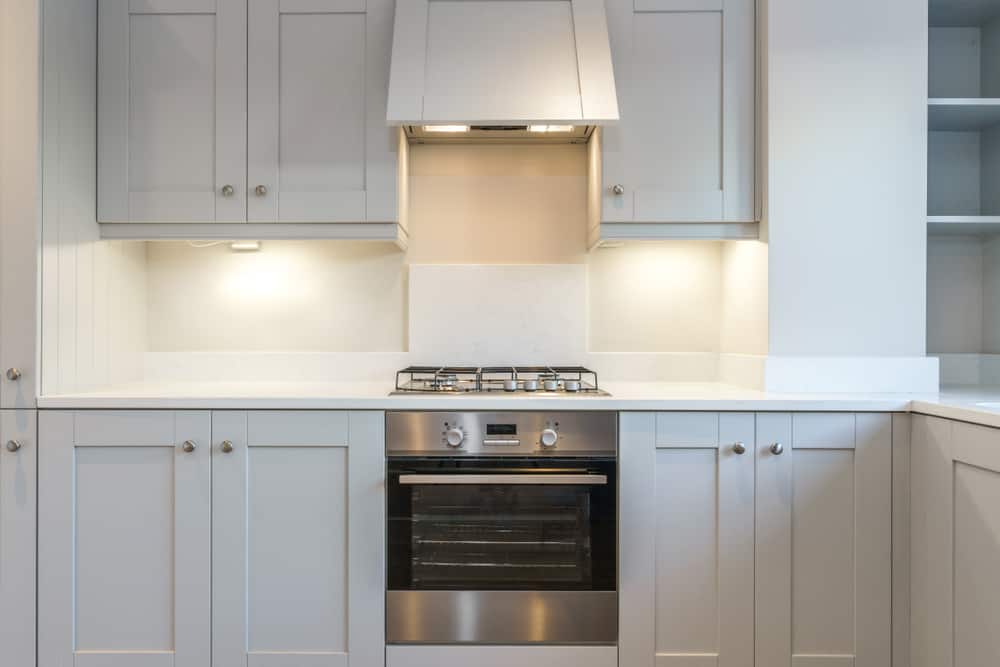 Another big factor to consider when painting the cabinets in your house is the shape the wood of your current cabinets is in. The cost of replacing all of the cabinets in your house can be high, so a proper assessment of the condition they are in is very important. If you feel good about the wood, paint is the way to go. Each cabinet may be different, so get an overall idea of what you have.
Other Options
If you are still stuck between buying new cabinets and painting your existing ones, there are other options. A cost-effective way to get a new look without replacing your cabinets is to buy new hardware that goes on your existing cabinets. Things like new hinges or handles will go a long way in giving your house a new look.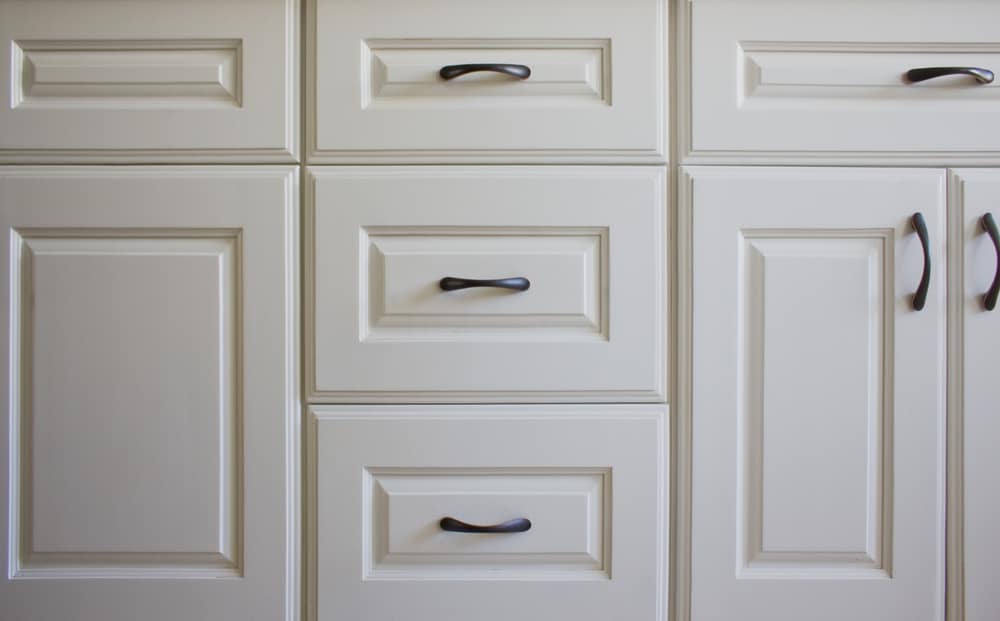 What's the Cost?
The bottom line that everyone wants to know: which one is more cost-effective for my home? The answer is clear. Painting your existing cabinets will no doubt save you a lot of money. Replacing cabinets can cost thousands of dollars. On the other hand, getting painted cabinets can cost you half as much, or even less!
How to Choose a Painting Company
Read Reviews
There's no better recommendation for your kitchen project than online reviews. Head to Google, Yelp, or whatever your trusted review site is to see other homeowners just like you that have left feedback for companies.
Ask About Process
You can tell a lot about a painting company by what their process is. Ask how they go about making kitchen dreams come true. If you feel comfortable with how they do things and it's a good fit, you have found your contractor!
Look for Quality
The cheapest option is usually not the best option. If you want something done right, you need to look for quality. Look for how many years they have been in business, the type of paint they use, and how thorough their process is.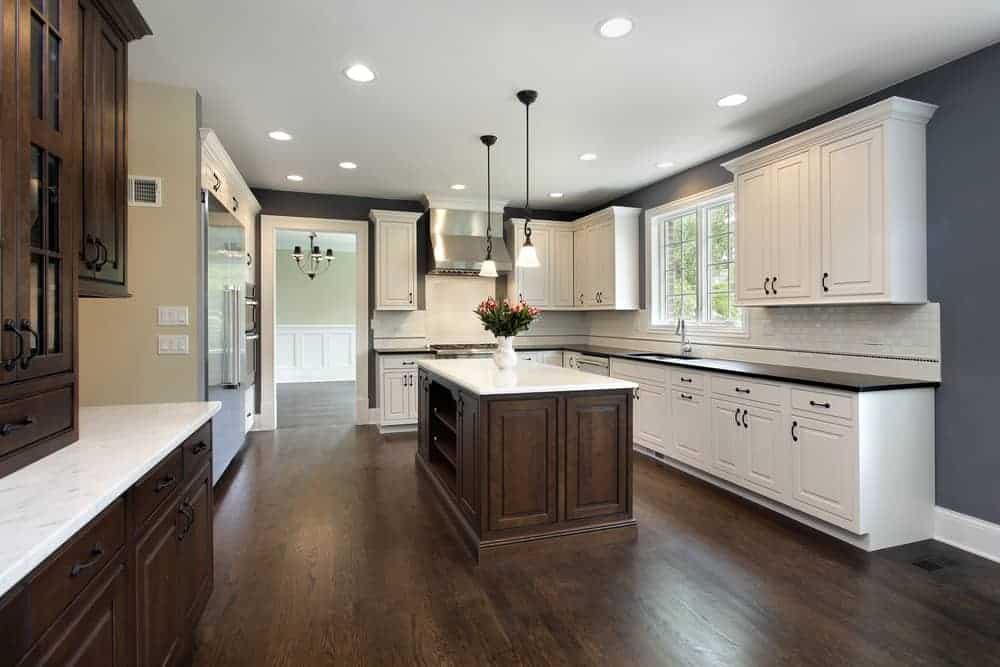 Contact Us Today
Are you ready to get your kitchen project started? Do you want new cabinets that will wow your guests? Contact us today!
<div style="display:none;" aria-hidden="true" data-nosnippet>
<body><article>
<p>Jennifer, make sure next revision includes these topics. 
Refinishing cabinets
Repainting cabinets
Spraying cabinets
Coating cabinets
Finishing cabinets
Staining cabinets
Redecorating cabinets
Updating cabinets
Renewing cabinets
Transforming cabinets
</p>
</article>
</div>
Last Updated: April 26, 2023