Painting your home's exterior is an excellent way to improve your home's curb appeal and even increase your home's value. However, with so many options out there, it can be difficult to choose the right one. Testing your favorite paints can help you better see what each option will look like and can make it easier to select a color. Here's how to test exterior house paint colors so you can choose the best color for your home.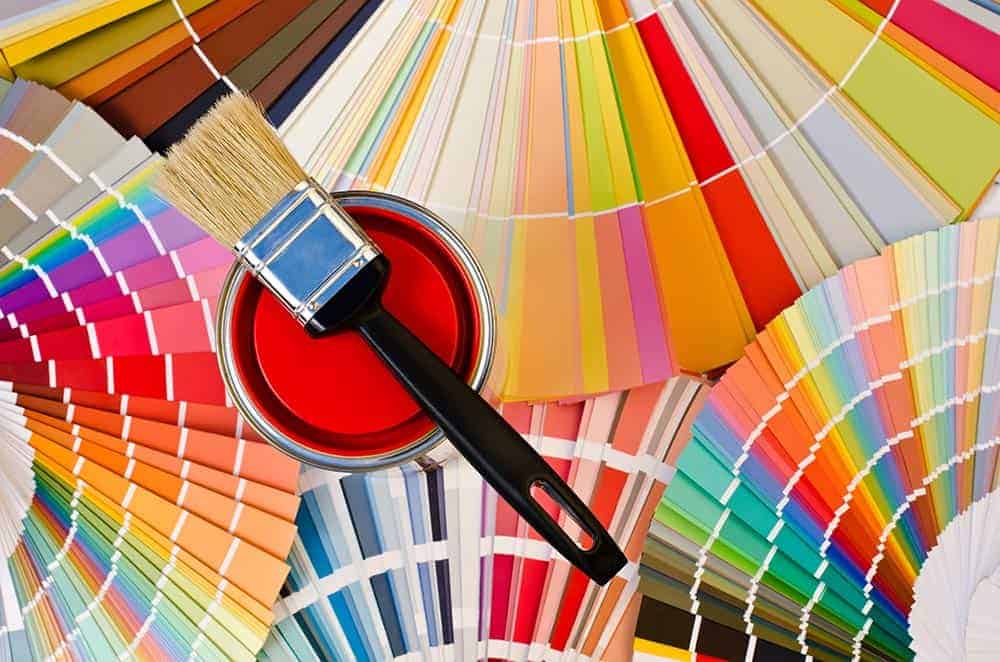 Choose three to five colors for testing
Choosing the right paint color can take time, but since that color will be on the exterior of your home for years to come, it's important to pick a color you like. Fortunately, you don't have to narrow it down to just one right away. As you're looking through paint swatches, keep a list of your favorite options. Then, narrow down your list to three to five paint colors to test on the exterior surfaces. This is a good range of options – enough paints to show you what a few different ones will look like, but not so many that you get overwhelmed from too many options. If you don't like how any of the options look, you can always add more.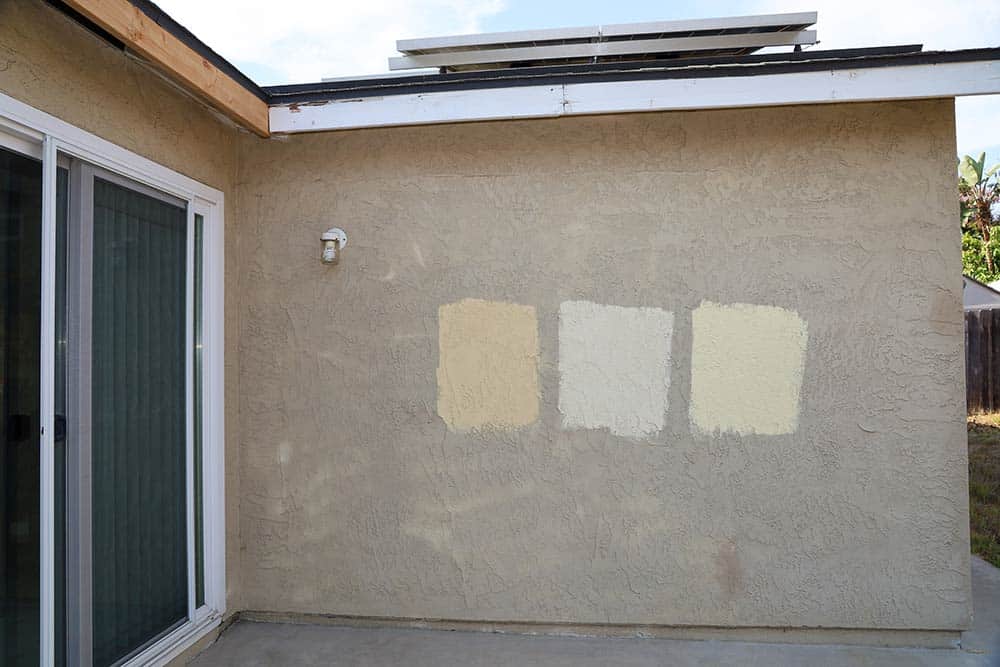 Test different shades of the same color
If you find a color you like but wonder if it would look better lighter or darker, you can compare multiple shades of the same color. Wherever you buy paint, have someone at the store make a version of your selected color lighter by mixing in white paint or darker by mixing in black paint. Ask for the color to be at least 50% lighter or darker so there's a noticeable difference. Now, you can compare your original, darker, and lighter paints by either painting each shade onto a piece of poster board or onto sections of your house's exterior.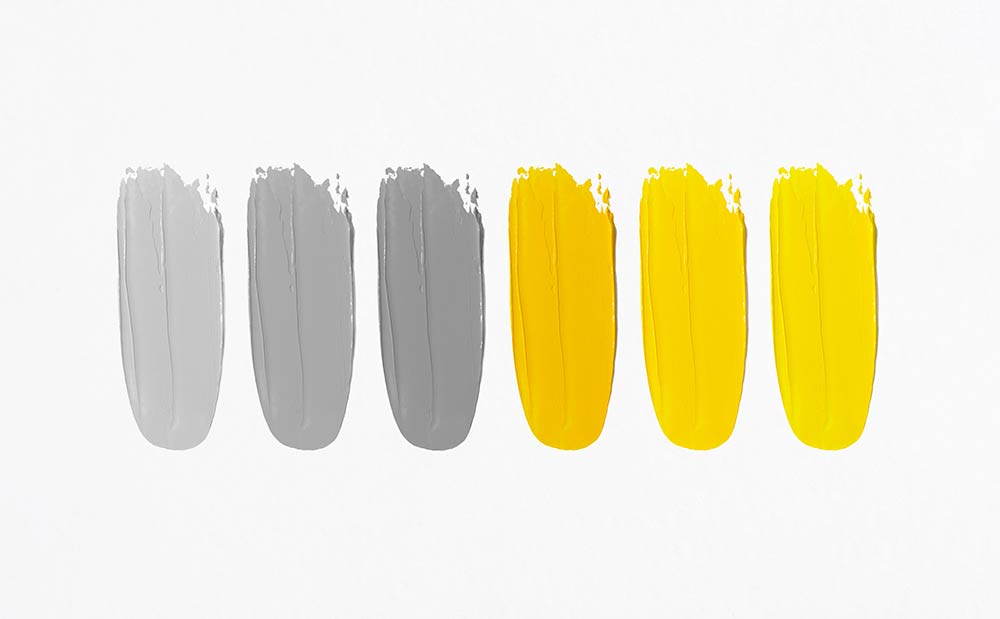 Test paint colors using a large section of siding
Have you ever tried holding up a tiny paint swatch and imaging what an entire wall in that color would look like? It's not easy to envision the final product with such a small sample to go off of. That's why, when testing your exterior paint options, it's important to paint a large section. When applying sample swatches to your home exterior siding, paint a section that's at least one foot wide by one foot tall. This will make it easier to see what the color actually looks like when it's on your walls.
If the idea of painting directly onto your house's exterior makes you uncomfortable, you can instead paint large pieces of poster board. Then, hold the painted poster board pieces up to the wall or lean them against the siding so you can step back and observe.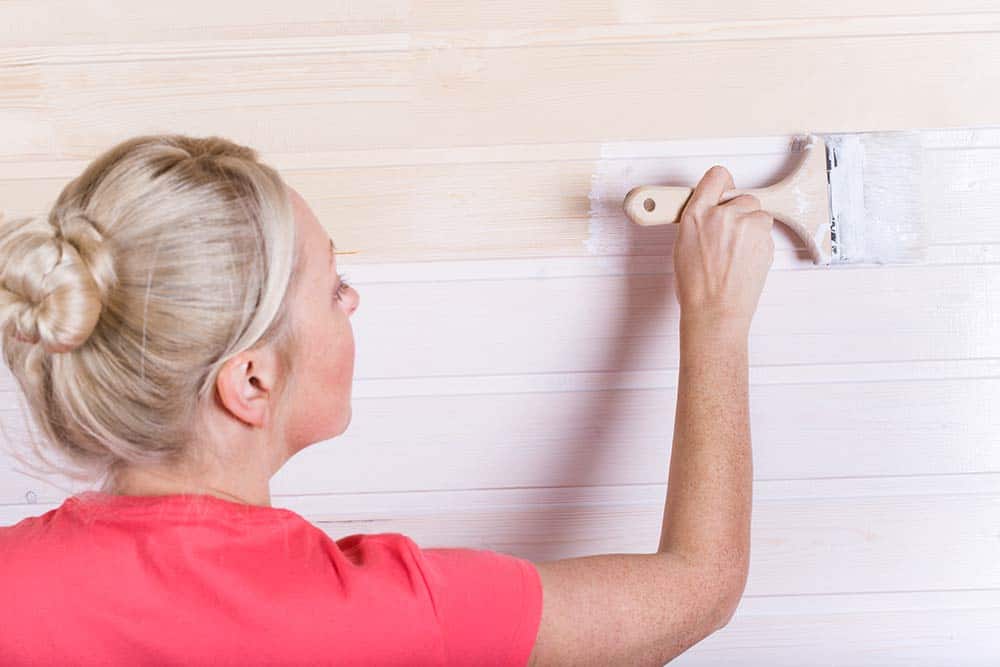 Where on the home exterior should you test the paint?
Did you know that some areas of your house's exterior are better for testing paints than others? While it can be tempting to paint in the middle of the wall, it's actually better to test paint colors next to features like trim, windows, brick, or stone. You'll also want to apply swatches on multiple sides of your home, such as the north and south sides. That's because different parts of the building get different amounts of light, which affects how the color looks.
Test near permanent features
When testing paint samples, apply them near permanent or unpainted features on the exterior of your home, such as next to trim, beside windows, or next to brick or stone. This will help you see whether or not your paints clash with any existing color. Brick especially has undertones that will clash with certain paint colors and may limit which options work best for your home, so it's a good idea to apply paint samples near it.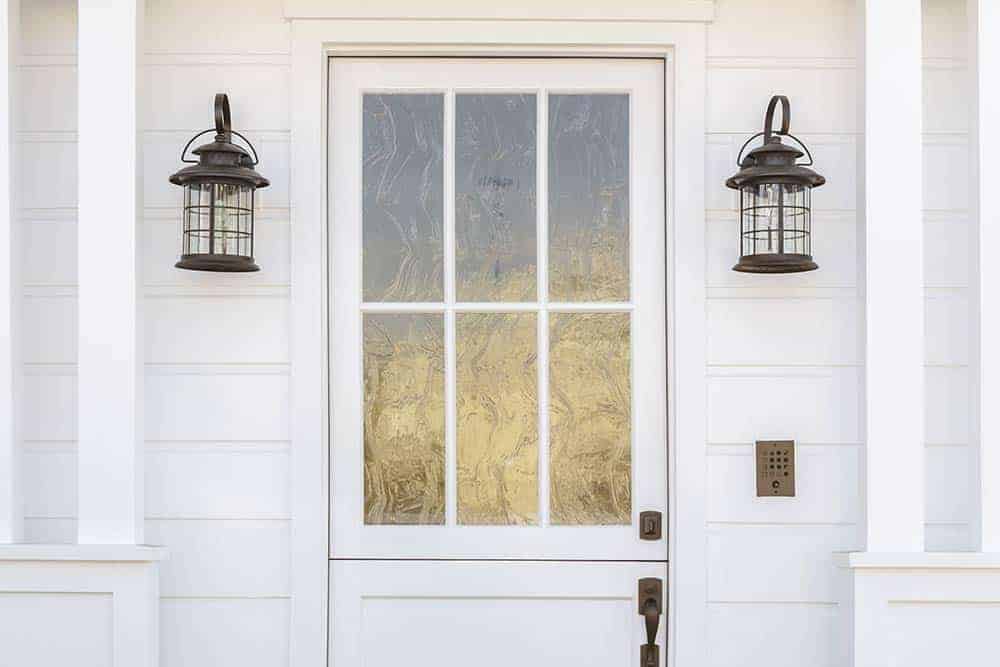 Paint multiple sides
Different sides of your home receive different amounts of light throughout the day. Lighting affects the appearance of paint, so it's important to observe your swatches in different lighting. When testing swatches, apply them to two different sides of the house, such as the north and south sides, since light hits these areas differently. It's also helpful to look at the swatches at various times during the day as the light changes.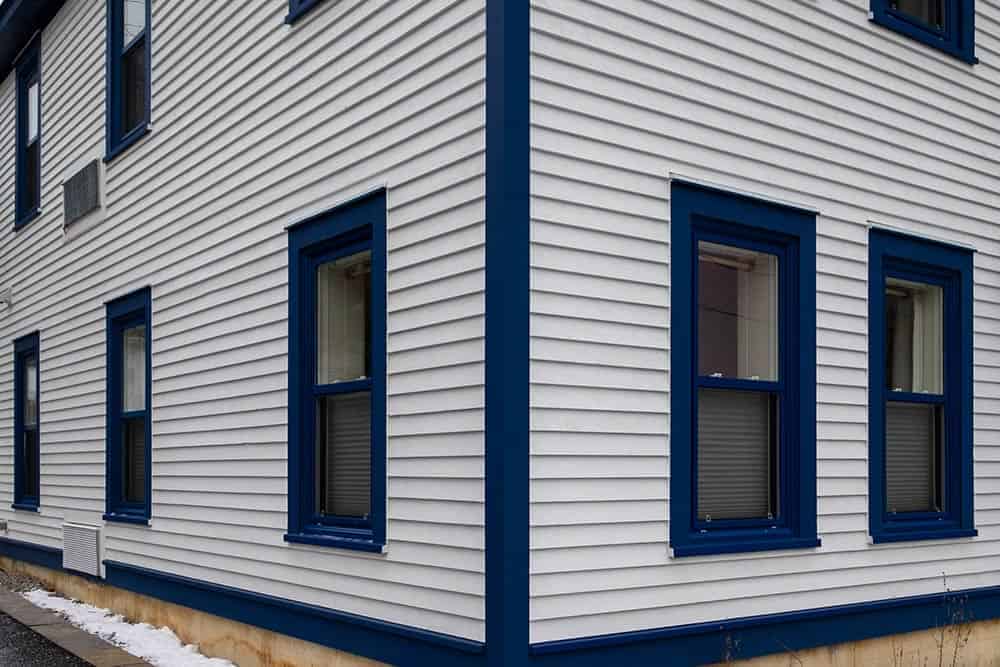 Test exterior paint on a white surface
When choosing exterior paint colors, apply sample swatches to a white surface, such as white poster board. The white background will help show the true colors of the paint. If you're painting swatches on the outside of your home, add a white border around each swatch. This will help you focus on the new color without being distracted by the old color around it. Paints can appear slightly different based on the color that's surrounding them, so using white as a background or border can help you more accurately see the swatch color.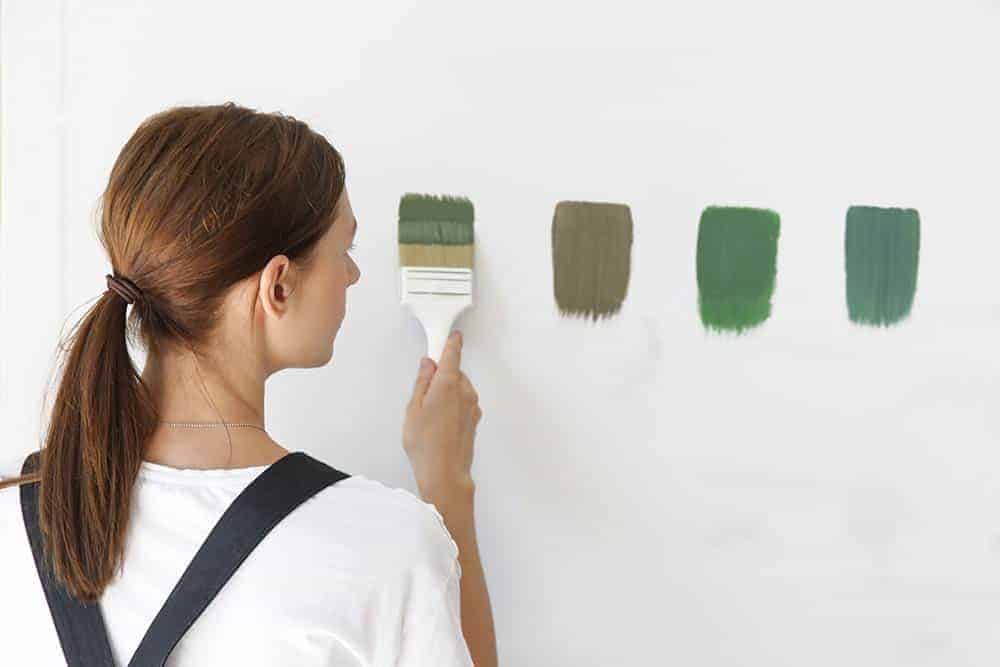 Test paint on the same type of exterior surface that will be painted
Whatever type of surface you plan on painting on a large scale, paint a sample on that same type of surface. If you have vinyl siding, do a test of the colors on vinyl siding. If you'll be painting brick, apply the exterior paint colors to brick. Different materials absorb paint differently, so if you test the paints on wood then paint all of your stucco siding, for example, the two results will likely be different. The best way to see what the end result will look like is by testing options on the same type of surface.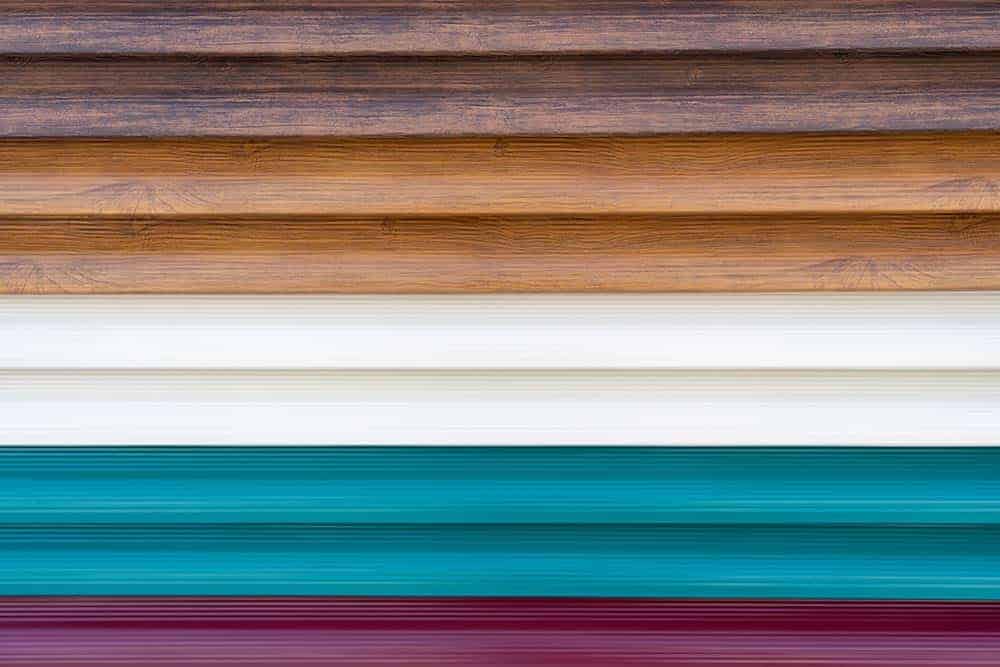 Look at the colors at different times of day
When testing outdoor paint colors, be sure to view the swatches at different times of day. The light in the morning is going to be different from mid-day and evening light, making the paint appear slightly lighter or darker and warmer or cooler depending on the time of day and where the sun is. Observing the swatches throughout the day will help you decide whether or not you like the paint colors all day long.
Different sides of your home also receive different amounts of sunlight. Testing swatches on multiple sides of the home, such as the north and south sides, can help you see what the color looks like in different levels of light. You don't want to love the color of your home at noon and then hate it at 6 p.m., so be sure to let the samples dry and give yourself enough time to view the swatches in different conditions before painting the rest of the exterior.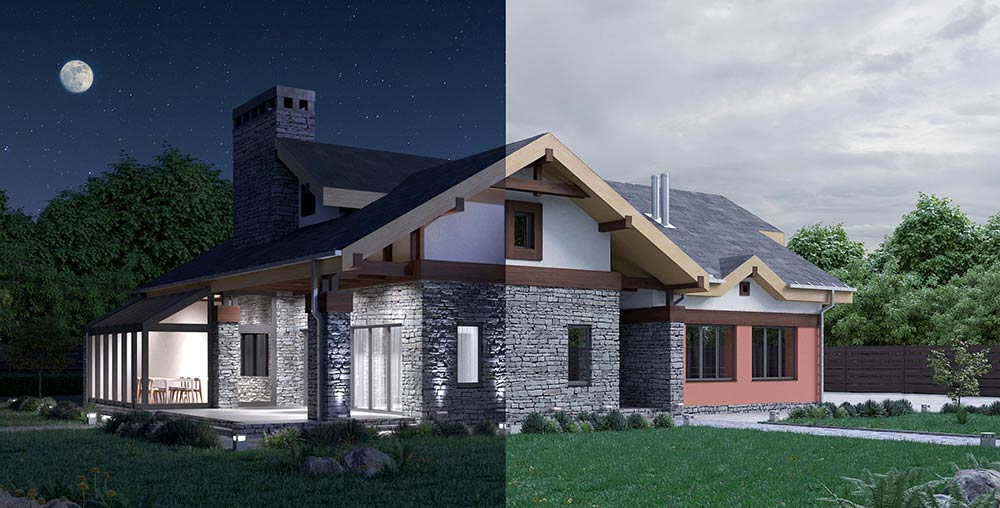 Get a free color consultation when choosing an exterior house color
When there are so many exterior paint colors available, choosing the best one can feel overwhelming. If you need help making a decision, request a free color consultation from Creative Finishes Painting. You'll get a professional opinion about which colors will look best on your home so you can trust you'll get gorgeous results. We'll help you understand which paints will look great with any existing brick or stone, which colors will clash, and help you achieve your desired look for your home.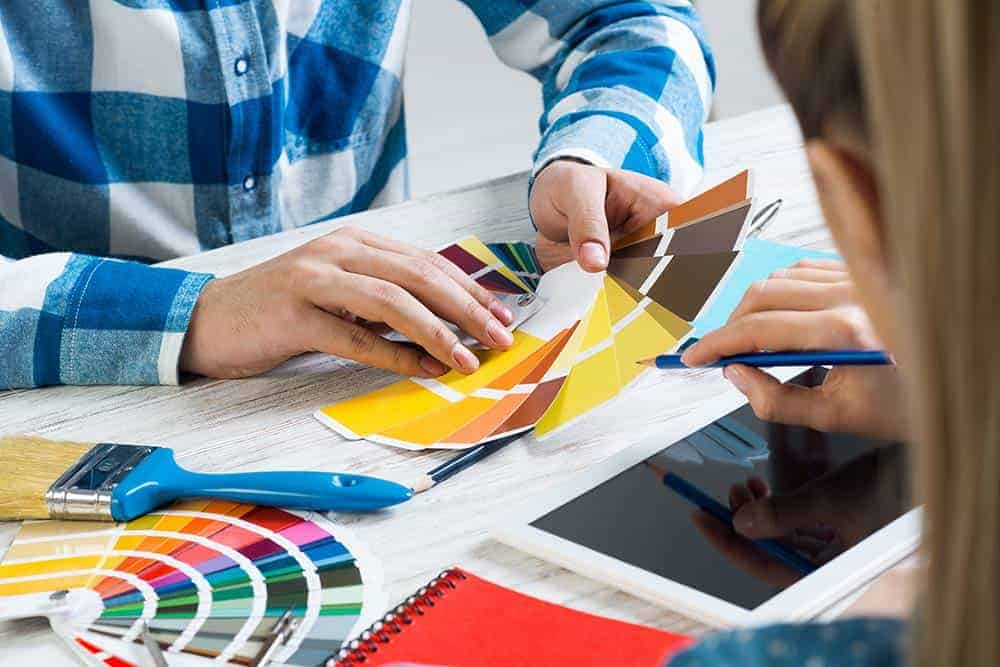 Look at the brick on your home when picking paint colors
When choosing outdoor paints to try, look at the undertones in existing materials on your home. If you have brick or stone on the outside of your home that won't be painted, look to these materials to help you find the right color for the rest of the exterior. If you have brick, for example, look at the different shades of red or brown, and choose paints that will work well with those undertones. It's also helpful to factor in the color of your roof. Black or gray roofs will go with most colors, but roofs with red, blue, or other undertones may clash with certain paint colors. You want the exterior paints you choose to work nicely with these other details on your home, so pay attention to these details when choosing paints.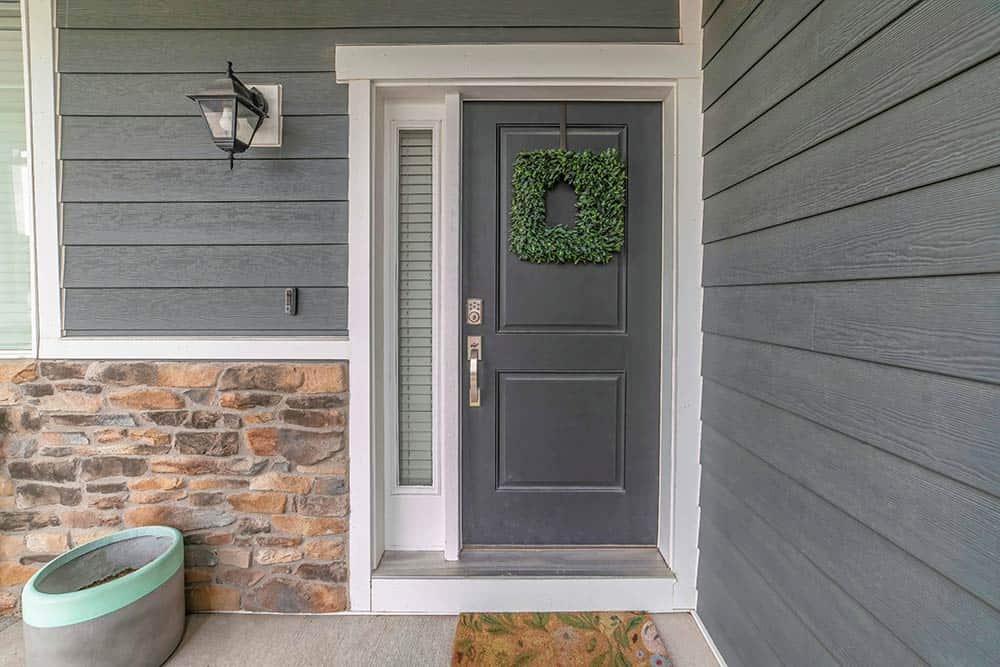 Get inspiration from other homes in your neighborhood
Having trouble creating a color palette? Get inspiration by looking at other homes in your neighborhood. This is a great way to see which colors work well together, which ones don't, and what colors look good on houses that are similar to yours. Take pictures as you go or write down the different color combinations for future reference. Then, pick some paint colors to try and see what they look like on your own home. Remember to use large swatches when testing the paints.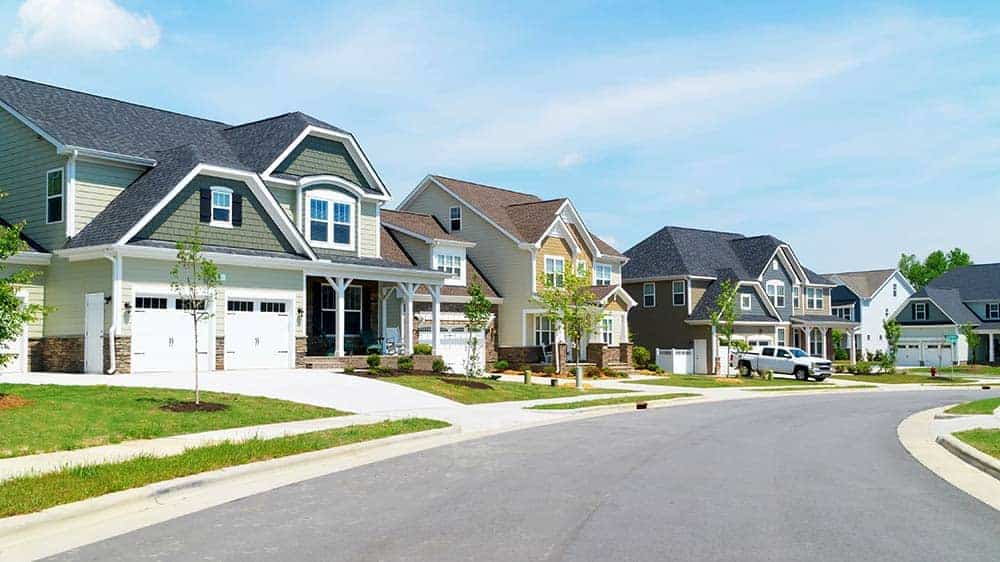 Remember that trends change
When picking exterior paint colors, remember that colors that are super trendy now likely won't be as popular down the road. Since a quality paint job will last for years, consider choosing exterior colors that will continue looking great and that you'll like regardless of how the trends change.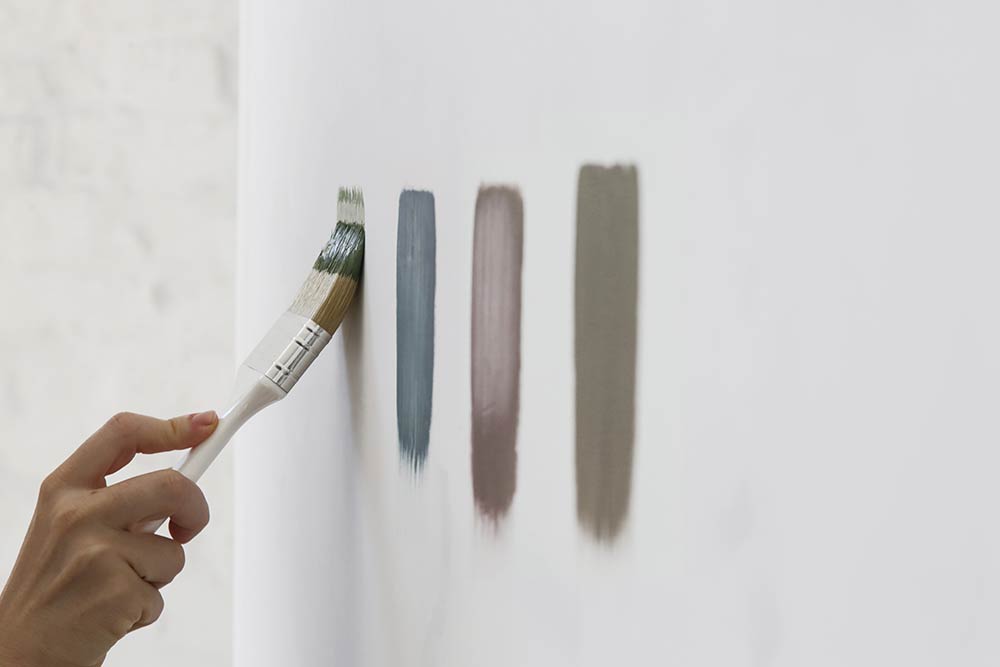 Choose high-quality, long-lasting paints
When testing outdoor paints, don't choose paints based on color alone; make sure you select high-quality options that will withstand exposure to the elements and look great for years. At Creative Finishes Painting, we exclusively use paint products from Sherwin Williams, Benjamin Moore, and Behr. These products are known for their superior performance and are available in a wide range of finishes.
It's also important to use the right paints for the kind of siding you have. If you're painting brick, use elastodynamic or acrylic latex paints. For wood siding, acrylic latex emulsion paints work best. For vinyl siding, use latex urethane or acrylic paints. If you want paint that offers beauty and durability without requiring much maintenance, choose high-quality paints designed for your home's specific materials.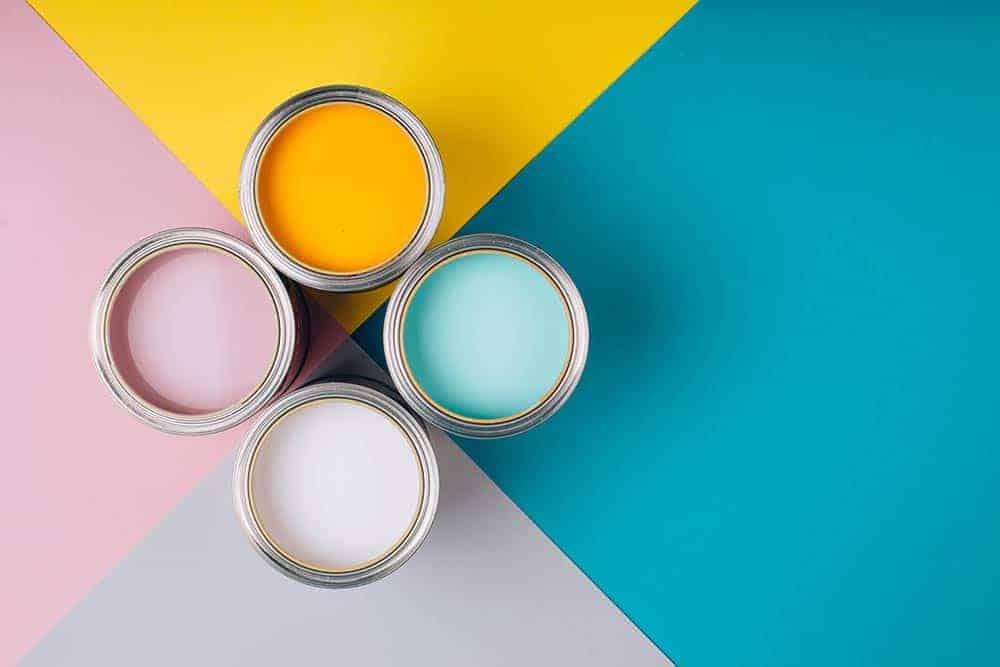 For the best results, hire professional outdoor painters
Once you've tested and selected your paints, the real magic can happen! Painting your home can bring a dingy, faded exterior back to life and massively improve your home's curb appeal. However, doing this yourself can be tricky, especially if your home is multiple stories tall. It's a time-consuming process that needs to be done correctly or you risk the exterior of your home not looking its best.
For the best results, hire professional outdoor painters like the team at Creative Finishes Painting. Professional painters have the training, experience and equipment to do a job correctly the first time so you can enjoy a gorgeous house with minimal effort.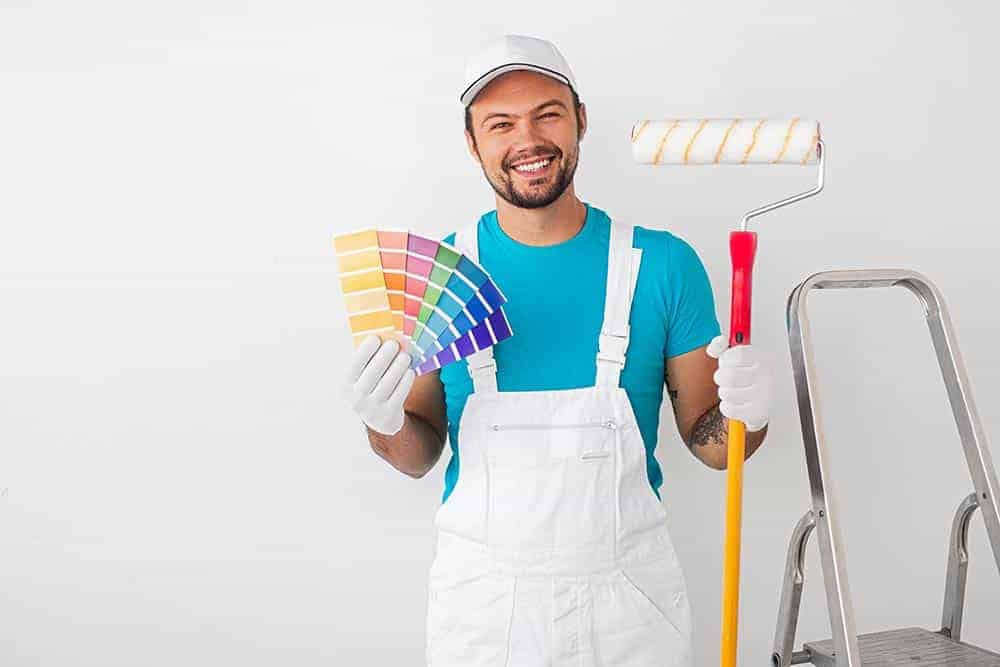 Last Updated: April 26, 2023